Natural Corkscrew curls.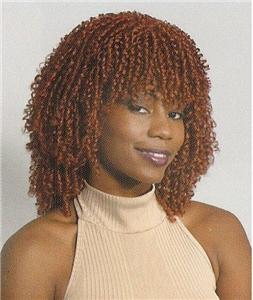 Defining your hair type may be easy for some and difficult for others. We all know there are different textures of hair like curly, straight, wavy, etc but there is lot more. Curls can be divided into lot many factors and one of them is corkscrew curls. The hair is quite spiral and the ringlets are quite small. Thought he texture may appear quite heavy and thick but if you look closer the hair appears very fine and of same length and breadth usually. One factor of these corkscrew curls is that they break easily. Curly hair tangles easily so does these curls too specially at the point of head which goes through greater movement. Though easy to wash, these curls may use most of your shampoo and conditioners owing to its greater volume made by the spiral effect of each strand. The hair is quite bouncy and though you may not need a haircut for many months because as much as hair grows it forms spirals and the length of hair remains the same. This kind of curls have a spring factor of nine to twelve inches and sway hard. Its not easy to make them straight though rebonding may give better results. As soon as new hair starts growing, the curls tend to form and the curls seem to be seen from the root areas while the rest of the mane remains straight. Many of the hair styles can be done with corkscrew curls like, updos, half tie's, headbands but of course these are not easy to comb once they are badly tangled. For good maintenance, comb them while still wet using smoothing serums and they remain manageable.
Wassup new: Corkscrew curls look very defined, thin and of course with greater volume. Use this volume to have poofs, top knots, buns etc. Color up some strands in bold neon colors and show what you are made of. What kind of curls do you have???